What if we could dramatically affect the way millions of people relate to God everyday?
The shocking truth is that many, if not most professed followers of Christ are spiritually "stuck" in their personal relationship with God. Tragically, many have even gone decades without one meaningful encounter with Him.
We want to equip individuals, churches and small groups to begin walking with God in an intense, personal way.
Most are familiar with the decline of church attendance in America. Each year roughly 2.5 million people are leaving the church, 4,000 churches close every year while there are only 1,000 new church plants. But could the root of it be that individuals are not encountering God in their personal experience - hearing His voice, seeing His hand, enjoying interaction with Him and real power to overcome the challenges of life?
The impact of such a revival would be massive-far greater than any change in Washington!
---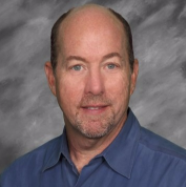 "Having been diagnosed with Stage IV cancer and given a terminal diagnosis, the daily messages from Trading Up were a true Godsend. I experienced tremendous peace, hope and comfort. I was continually encouraged and reminded about God's goodness and greatness as He spoke to me directly. It has forever transformed my thinking about and conversational intimacy with God."

Steve Leach
In 2019 we want to help 100,000 people experience God in a dramatically different way.
Our Four Strategies:
To help people rethink who God is from the ground up. No one will follow a small god who is grumpy, mean, or an angry rule enforcer. If a person's image of God is that He is small, He becomes not so interesting or worth following; this incorrect view of God will choke the spiritual life out of whom have come to believe lies over time about who God really is. We feel passionate about helping people begin a lifetime journey to live with an ever expanding image of His greatness and goodness. This takes a daily commitment to see Him as He truly is, or naturally we will live with a small view of Him.
We will give people practical teaching and coaching on how to hear His voice, follow Him in the moment, talk to Him, get fresh starts, and obtain power to handle the difficult knockdowns of life.
We will help people discipline themselves to encounter God by turning their phone into a tool to prompt them, remind them and coach them through the day.
We will help couples, small groups, and churches make God the centerpiece of their conversation and focus, sharing their experiences with Him in the form of God stories.
We are asking God to catalyze a movement, across our country and the world to go deeper with Him. A movement will mean we will serve other ministries with the resources to bring about a revival with their community of Christ followers.
How will we help people encounter God in a dramatically different way 2019?
Launch a new phone app that will allow more believers to receive encouraging 1st person Scripture and share their experience with others. Most of us have our smart phones on us every day. By allowing God's word to be delivered through smart phones, we connect where people are - in the moment. It truly builds momentum! And, our phone app will be free for everyone. By the way, the new phone app will save Trading Up thousands per year as we move away from text based messages which incur costs. Instead we will deliver our messages right from the the phone itself, with a richer experience compared to text messages.
Build new coaching programs that will teach Christians the true character of God and how to engage Jesus through the active hours of the day. Knowing God and living out his promises leads to more God stories and sharing of God stories naturally draws more people to want to know about the real God of the Bible!
Launching a marketing strategy and campaigns designed to connect with Christians who want to know how to experience the abundant life Christ promises. We will seek to be wise and modern with our approach and leverage a marketing strategy aimed to reach Christians across our great country.
How much will it cost to help 100,000 people be transformed by God's goodness and greatness?
A new phone app to run on both Apple and Google phones is estimated to cost $40,000. Creating two new programs offered to churches and to individuals will cost $30,000. To work a series of digital marketing campaigns and upgrade our website to reach thousands of Christians, we estimate a cost of $70,000. We estimate will need to reach around 2 million Christians to get to the 100,000 that God is touching now to go deeper in their faith and trust with Christ.
The total budget for these items is $150,000. We also have an operating budget of staff, technology, and overhead of around the same amount in 2019. So our total budget is $327,000.
Know that 100% of your donations will go to this 2019 project and not for our operating expenses which are covered by our board and other donors.
Let's think about the number of Christians that could be transformed from a shallow walk, to a rich walk with Christ with several meaningful encounters with Him everyday.
Where we have been and where
we are going?
Since 2013, Trading Up has helped thousands of Christians make dramatic changes in how they see and relate to our God.
Through conferences, small group programs, church speaking events, and the digital discipleship utilizing the phone as a tool to lead people to know Him more deeply and encounter Him more often, Trading Up has helped over 10,000 Christians since 2013.
You may already benefit from our 1st person Scripture delivered to your phone twice a day as a text message. Even though I write them, I am often both surprised and delighted with how the messages impact my own heart for God!
We also have and will be building new content and programs to help more Christians know the true character of God and experience the abundant life that Jesus promises to all His followers.
When we experience God more frequently we are drawn to share our God stories with others, which in part fulfills the Great Commission. God promises in James 4:8 - 'Draw close to me and I will draw close to you.'-ESV
Over a recent lunch meeting, I shared a story of a Christian man who told me how before Trading Up, he hadn't had one meaningful encounter with God in decades...
Will you consider joining us in our vision to help more people see heart transformation through the transformative power of the Holy Spirit?
Our God often blesses through multiplication.
So, let's all chose to get off the sidelines and onto the field and watch what God will do with our combined efforts.
Join us for an exciting 2019 and help us through the power of the Holy Spirit change 100,000 hearts which will lead to transformed homes and communities and can even help to transform our nation and the world.
Let's experience God together!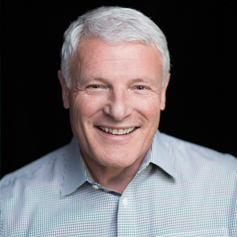 Doug Sherman
Trading Up Founder